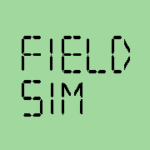 The problem is that there has not been a good way to train a new apprentice quickly and affordably. There are few schools for the skilled trades - especially for lower tier subcontractor trades. Attending one of these schools costs thousands of dollars a week and the curriculum is rarely designed for unskilled employees. Most educational programs for the skilled trades are aimed at more senior technicians.
The more common method for training a "green" employee is to pair them with a more senior technician out on the job. This method takes 3 to 6 months or longer before they can add meaningful value. At $15/hr, that's a burdened cost of around $25,000 to train someone new. This approach also loads additional responsibilities onto senior techs who are already overextended.
The risk that a newly trained person will leave after getting trained is too great for many companies to take the chance. Instead, they bid up the wages of the few experienced people who are willing to jump ship or aren't currently employed for some reason. And they increase the workload for their existing employees. Or they turn down jobs, walking away from the ability to provide growth opportunities for their employees and shrinking the profits they can deliver.
Our Solution
Using a library of 4K video-based courses that show how to do everything from installing electrical boxes to pulling wire to inspecting and troubleshooting systems, we train techs in just days. These are not webinars. No Death-by-PowerPoint! These courses approach training as though the apprentice or technician were in the field with the instructor learning from real-world situations. The focus is on teaching practical skills that are used in the field. Many of the scenes are shot at actual jobsites.
Our courses are sold using a SaaS model with annual subscriptions. Because the methods and skills for working in the skilled trades have evolved so little over the last 30 years, our training courses require less ongoing maintenance and updates than the software that is used to host them. We think of it as a build once - sell forever approach.
Companies can purchase bundled packages of courses for multiple employees. Each manager can assign specific courses to each of their employees and track their progress. Because our training uses a mobile-friendly approach, techs can complete their training during downtime on jobsites with little or no impact to revenue.
When our catalog of training courses is completely built out, employers will be able to shrink new employee training from months down to weeks or days. Managers and their senior technicians will be freed up to focus on their jobs instead of having to teach the new guy everything. Our training also opens up the talent pool from which employers can recruit. They no longer have to focus primarily on hiring folks with industry experience.
Virtual Simulator
We have also developed technology that virtualizes low voltage (DC) circuits. We can simulate the effects of common issues like reverse polarity, open circuits, short circuits and ground faults. When complete, our online simulator will allow students to learn troubleshooting skills by using a virtual digital multimeter (DMM) to measure voltage, resistance and current.
Here's a mockup:
We have completed all the electrical engineering logic and have the back-end working. After we finish the front-end GUI, we'll go live with the generic version for training and will begin selling custom virtualization services to manufacturers.
And here's a video showing results from what has been built so far:
Leadership
Our founder and CEO, Ben Adams, started in the fire alarm industry as a helper in 1996. Over the last 25 years, he has held increasing roles of responsibility, including technician, project manager, division manager, sales manager and branch manager. He has performed nearly every job in the building technology industry, including installation, commissioning, inspection, troubleshooting, system design, estimating, sales and finance.
Having worked at smaller organizations for most of his career, Ben learned how to scale from a small team into a thriving business. Before starting Field Sim in 2020, Ben worked at Siemens where he continued to hone his sales and management expertise.
For several years, Ben taught a 4-credit hour (full semester) class called Mastering Fire Alarm. Ben has also delivered presentations at the Texas State Fire Marshals Conference, Society of Fire Protection Engineers and Building Professional Institute. From 2010 to 2016, Ben served on the North Central Texas Council of Governments Fire Advisory Board.
Ben has achieved the highest level of fire alarm technician certification, NICET Level IV, which allows him to sign off on engineering drawings in the State of Texas. He received his BBA in Finance from The University of Texas at Arlington and his MBA from Texas Christian University.